With a Crystal Display, 4K UHD Resolution, and a Boundless Design, the Samsung UA50TUE60AKXXL TV is a wonderful home appliance for immersive entertainment. This television features an Ambient Mode to display your personal photos, and it supports a number of virtual assistants for fast and easy entertainment.
Crystal Display
This TV produces crystal-clear visuals with vivid and vibrant colours to ensure an immersive viewing experience.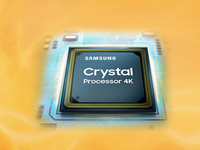 Crystal Processor 4K
It features a single chip that adjusts the colors and the contrast ratio of the images to offer high-quality visuals on screen.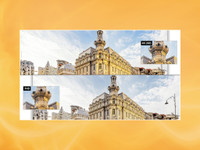 4K Resolution
It produces sharper and crisper images on screen, so you can enjoy true-to-life picture quality.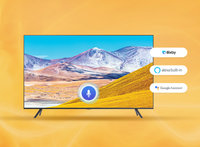 Multiple Voice Assistants
With multiple voice assistants, you can change channels, adjust the volume and control various other features of this TV with a simple command.
Game Enhancer
Now, you can play your favourite graphic-rich games on the large screen of this TV.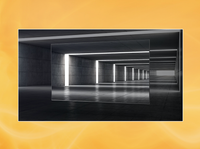 Boundless Design
Featuring a sleek and minimal design, this TV is designed to offer an excellent cinematic experience. Also, it blends in seamlessly with your home's decor.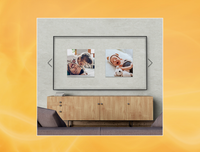 Ambient Mode
You can turn this TV into an art piece by letting it display your photos on it. You can choose to display a beautiful collage or a slide show as per your mood.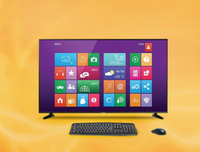 Personal Computer
You can use it as a laptop by mirroring your laptop or by working from the cloud. It lets you complete your tasks conveniently with its large screen.
Music System
You can convert this TV into a music system to listen to high-quality sound with clear beats without missing out on any detail.
Home Cloud
You can keep your important data secured by storing them in this TV. This will also help you free up your mobile space.
Live Cast
This feature lets you stream or share various content on the big screen screen of this TV.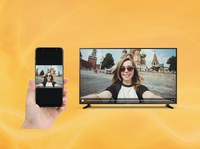 Screen Mirroring
You can mirror your smartphone's content on this TV anytime you want.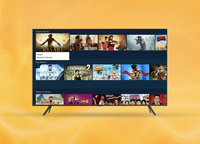 Content Guide
This guide recommends the popular content according to your viewing preferences, so you can watch your favourite content with ease.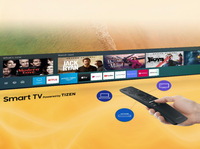 Smart Hub and One Remote Control
The One Remote Control helps you discover various content from the set-top box, different apps or your gaming console quickly.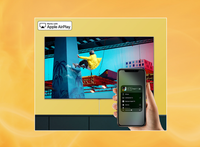 AirPlay 2
With this feature, you can play videos or view photos from almost any Apple device on the large screen of this TV.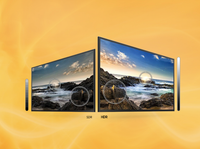 HDR
This TV supports HDR format, so you can watch visuals with lifelike colors and contrast.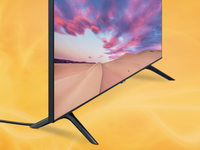 Clean Cable Solution
It helps you keep the TV cables tidy by helping you arrange them in a stand. This keeps your TV area free from any clutter.