This carrying case also acts as a 650 mAh portable charger that extends the playback time of these earbuds by up to 15 hours, i.e. 4 times its normal charging capacity. The normal battery capacity of each of these earbuds is 40 mAh and this delivers up to 3 hours of playback time. These earbuds feature Bluetooth v5.0 technology that delivers a stable connection that lets your rock on without connectivity issues. The stereo calling feature of these earbuds allows you to enjoy calls via its built-in microphone and 13-mm drivers. These earbuds are powered up by the IWP Technology featured in them the moment you open the case. The presence of a Type-C charging port ensures you can easily charge it with any charger that has a compatible cable.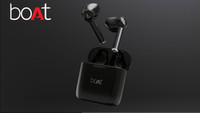 650 mAh Carrying Case
Interruptions during entertainment can be disappointing and that is why this these earbuds from boAt come with a carrying cum charging case that offers up to 12 hours of playback time with 4 times the charge.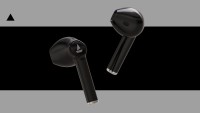 Bluetooth v5.0
Enjoy a stable wireless connection with the Bluetooth v5.0 technology featured on the boAt Airdopes 131 that delivers true wireless real-time sound.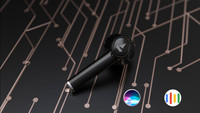 Instant Voice Assistant
Accessing the voice assistant function is easy as all it takes is a single press of easy access multifunction buttons featured on the Airdopes 131.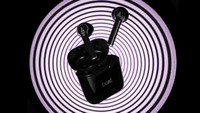 IWP Technology
The Insta Wake N' Pair technology featured in the Airdopes 131 automatically powers on the earbuds one the carry case is opened.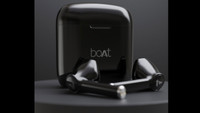 USB Type-C
You can use the USB Type-C port to charge the carrying case that also acts as a portable charging unit with an in-built battery.