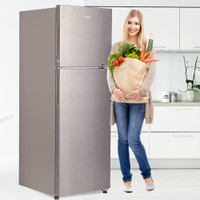 Design
This top mount double door refrigerator from Haier has been designed to give a sleek, premium, and lavish look to your kitchen.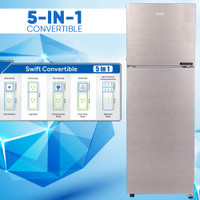 5-in-1 Convertible
The 5 modes of this refrigerator customize its operation to suit your cooling needs, so you can use it optimally and conveniently.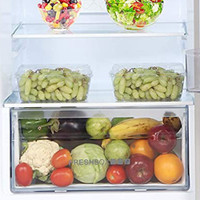 Vegetable Box
The large vegetable box allows you to organize your perishable food items in one place. Additionally, the multi air flow ensures that your fruits and vegetables remain fresh for a longer period.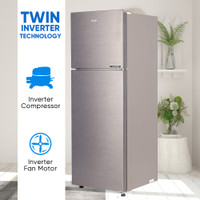 Twin Inverter Technology
It boasts the Twin Inverter technology, which ensures that the compressor and the fan motor can run at different speeds, which depend on the cooling settings. This feature makes the refrigerator more energy-efficient.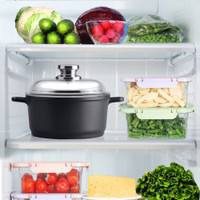 Toughened Glass Shelves
The toughened glass shelves of this Haier double-door refrigerator have been designed to withstand a heavy weight, so you can easily store your large utensils.
Stabilizer-free Operation
It can function well during voltage fluctuation and at a voltage as low as 135 V, so you don't need a stabilizer for seamless functioning of this refrigerator.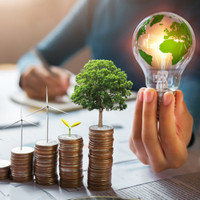 Energy-efficient
This Haier double-door refrigerator is energy-efficient, which makes it pocket- and environment-friendly.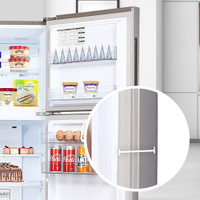 PUF Insulation
The PUF insulation on this refrigerator ensures that it is easier for it to retain a lower temperature and maintain it for optimal cooling.