This laptop provides life-like visuals with its high resolution and vibrant colour display capacity. In addition, with up to 2 million pixels this laptop produces realistic images on its screen for an engaging viewing experience. Moreover, you can work comfortably even while on the go with this laptop's advanced AMD processor and graphics card, which allows you to complete more work in less time.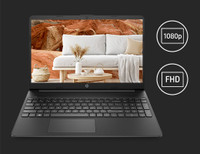 Detailed Visuals
Courtesy of its high resolution that offers vivid colours on its display, the HP 15s Laptop delivers life-like visuals. And, its up to 2 million pixels deliver true-to-life visuals for an engrossing viewing experience.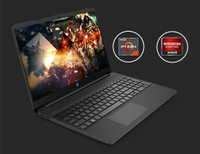 High-performance Ryzen
Equipped with an advanced AMD processor and a powerful graphics card, this laptop allows you to work comfortably even when you're on the move and accomplish more in less time. This way, you can think of innovative concepts and work on developing them.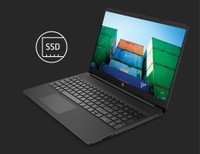 Excellent Memory
With its exceptional performance and the ability to fulfil a host of your requirements, this laptop enables you to focus, multitask, complete your work assignments, explore new forms of content, create art, compose music, and do much more.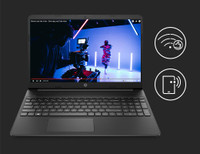 Hassle-free Connectivity
Featuring an inbuilt 4G setup, this laptop delivers hassle-free connectivity and a user-friendly experience. In addition, you can use this laptop's Bluetooth and Wi-Fi connectivity to wirelessly connect no matter where you go.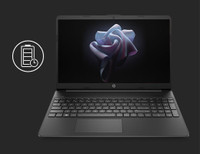 Long-lasting Battery
Sporting a Lithium-ion prismatic battery with up to three cells, this laptop allows you to use it for an extended duration. Equipped with a battery that intelligently adjusts to the needs of the system and other battery characteristics, this laptop ensures optimal performance.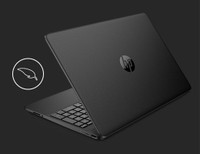 Elegant and Comfortable Design
This laptop's lightweight design makes it comfortable to carry everywhere you go, without being heavy whether you put it in your bag or hold it in your hands.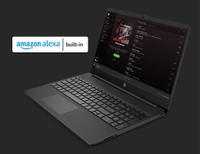 Voice Assistant
By using Alexa on this laptop, you can conveniently carry out additional tasks with simple voice commands. The Alexa Show mode allows you to communicate with Alexa in full-screen mode and give instructions from anywhere in the room. You can make shopping lists and to-do lists, and set reminders to help you keep organised. Moreover, you can watch the news, listen to your favourite tracks, manage your smart home, and do more without compromising on your comfort.