Housing a Snapdragon 865 processor, 8 GB of LPDDR5 RAM, and a quad-camera setup, this iQOO smartphone is every gadget freak's must-have device. This phone features a 16.36-cm (6.44) FHD+ E3 Super AMOLED display, which offers a vivid and lifelike viewing experience. This phone also sports pressure-sensitive Monster Touch buttons, making it perfect for gaming enthusiasts.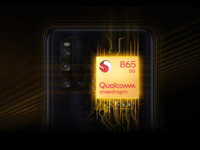 Powerful Performance
This smartphone from iQOO is powered by the Snapdragon 865 processor so you can play games, browse the Web, watch videos, and more seamlessly. This blazing-fast processor features a 7 nm chipset and is equipped with the A77 architecture, ensuring lag-free performance, every single time.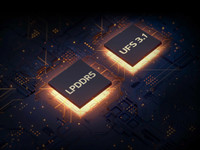 Fast Multitasking Capabilities
The iQOO 3 smartphone features an 8 GB of LPDDR5 RAM, which offers speedy application retrieval and cache speed. It also makes multitasking between applications seem smooth and seamless. Thanks to the UFS 3.1 storage, the file transfer speed is greatly faster when compared to the previous UFS 2.1 standard.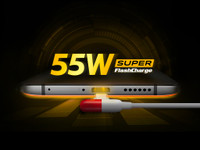 SUPER FlashCharge Technology
Bid goodbye to low-battery notifications as the 55-W SUPER FlashCharge technology ensures your phone's battery is quickly charged by up to 50% in just about 15 minutes.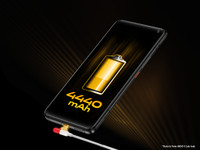 Long-lasting Battery
The iQOO 3 packs a massive 4440 mAh battery, which lets you play games, watch movies, and more for long hours without having to constantly charge it.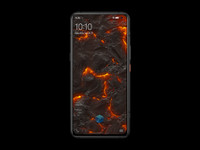 Polar View Display
This phone features a 16.36-cm (6.44) FHD+ E3 Super AMOLED display, which helps you enjoy a stunning visual experience, be it texting your friends, watching videos, or browsing the Web. This phone's Polar View Display ensures you can enjoy an immersive viewing experience. Furthermore, this phone houses a 2.98 mm front camera so you can capture amazing selfies.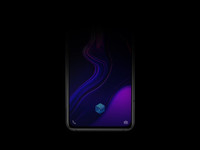 In-display Fingerprint Sensor
You can securely unlock your phone in about 0.29 seconds when the screen, thanks to the in-display fingerprint sensor with GX chip. When the phone's screen is turned off, it takes about 0.31 seconds to unlock the phone.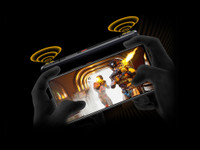 Monster Touch Buttons
While playing high-intensive games, you can use the two pressure-sensitive buttons on this phone's side frame. These Monster Touch buttons allow easy multi-finger operations while gaming, which also help ease the effort of your thumb.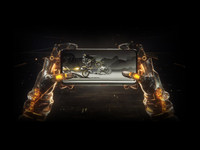 Quick Touch Response Rate
This phone boasts a touch response rate of 180 Hz so you can play graphic-rich games without experiencing any lag.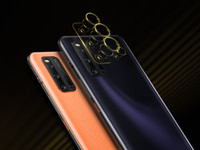 AI Quad Camera
Featuring a quad-camera setup (48 MP main camera, 13 MP telephoto, with 20X zoom, 13 MP wide-angle camera, and 2 MP Bokeh camera), this phone lets you capture beautiful images with ease. These lenses make it a delight to click pictures on this phone.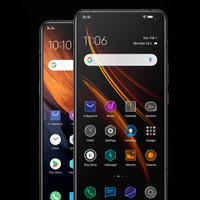 iQOO UI
Built for performance enthusiasts, this iQOO phone features the Monster mode UI, which perfectly balances visual and operational performance.