The LG G8X is a dual-screen mobile that lets you multitask like a pro, comes with a 360° freestop hinge that helps rotate the screen to any angle for the most comfortable view. The AI Action Shot feature helps you snap the action around you, while the stylish design and stunning display give you an immersive experience. This IP68 certified phone comes with an advanced 32 bit Hi-Fi Quad DAC that lets you enjoy your favourite music in a loud and clear fashion. The 3D surround sound along with stereo speakers only add on to the aural experience. Powered by the highly-efficient Qualcomm Snapdragon 855 chipset, the LG G8X comes equipped with a large 4000 mAh battery so that you can continue doing your favourite things as well as work side-by-side on the gorgeous dual-screen display.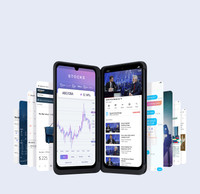 Multitask Like a Pro
With the LG G8X, you can do more things, your way without having to worry about your phone crashing due to the workload. Be it official or personal, this dual-screen phone lets you share and compare that high-end car you have been wanting to buy with equal ease as the data-heavy research for your office project. Toggling between apps, multitasking and much more, throw anything at the LG G8X and it effortlessly processes it.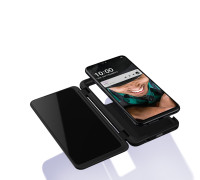 Dual Screen Support
Don't we all wish for more in life? Guess, LG heard us. The LG G8X comes with dual-screen support that lets you work simultaneously on two screens. However, if you do not require the dual-screen set-up, you can always remove the detachable screen and use the mobile as a normal device.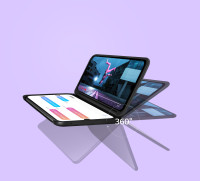 360 Freestop Hinge
If you are looking for your own "engineering marvel", the LGG8X could be just that. Equipped with a 360° Freestop hinge, you can flip the screen and even lock it at any angle for a comfortable viewing point. You can fold it into a tent, use it as a laptop and do much more to have an all-round viewing experience.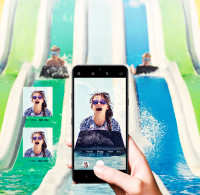 AI Action Shot
The LG G8X comes with an AI Action Shot feature that helps snap the fast-paced action around you. Irrespective of kids on swings, Formula One racing or a bird taking flight, the AI Action Shot feature lets you capture it all. Thanks to this innovative feature, the phone's camera automatically adjusts the ISO and shutter speed so that you get the perfect shot with minimal photo blur.
Stunning Design
The LG G8X is a beautifully crafted phone that comes with a front camera that has an under-glass design. The smoothly placed camera is completely flushed on the screen, giving the phone a smooth design that is without any protrusions or pop-up camera.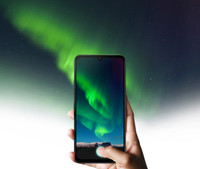 Stylish Display
The LG G8X comes with a 16.25 cm (6.4) OLED Fullvision display that comes with an advanced concealed fingerprint reader. With a streamlined structure, be ready for an immersive experience with this mobile.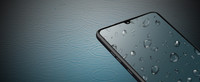 IP68 Certified
The LG G8X is an IP68 certified device which makes it water and dust resistant. Be it a pool or a beach, flaunt your dual-screen phone with style without getting worried about its safety.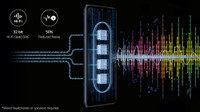 Hi-Fi Quad DAC
The phone comes equipped with an advanced 32 bit Hi-Fi Quad DAC that lets you enjoy your favourite music in a louder, clearer and more accurate manner. The feature also enhances the playback in a manner that makes it sound like a live performance.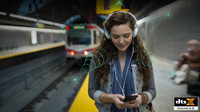 3D Surround Sound
The phone also comes with a 7.1 surround sound system that delivers a cinematic audio effect and gives you a sense of realism as you listen to your favourite tracks or watch movies.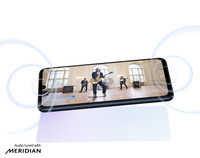 Stereo Sound
The 2.4 W speakers of the LG G8X come with stereo speakers that give out a balanced output. The audio output is evenly distributed across both sides, giving you a truly immersive experience as you watch your favourite movies and TV shows on the phone.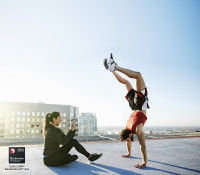 Power Player
Equipped with a 4000 mAh battery, the phone is powered by the highly efficient Qualcomm Snapdragon 855 chipset. This phone continues to fuel away as you enjoy games, movies as well as work all day long.