The Motorola G10 features a 48 MP Quad Camera with Night Vision so that you can take pictures that are in a league of their own as they are more sharp, vivid, and clear no matter the time. Android 11 will ensure that your phone is more safe, intuitive, and more. And, thanks to the 2X2 MIMO technology, you can experience the joy of smooth network connectivity and fast performance.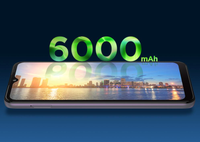 Powerful Battery
With the 6000 mAh battery, you can use the mobile phone for long hours on a single charge. This way, you don't have to worry about running out of battery soon. This way, you can stream content, listen to music, browse, and much more for a long time.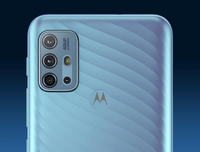 Quad Camera with Night Vision
No matter the angle or light, the 48 MP quad-camera system will help you take beautiful pictures at all times. The Quad Pixel technology and the night vision mode help make all the pictures you take look vivid, clear, and sharp.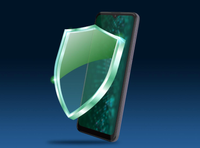 ThinkShield
Thanks to ThinkShield, you can enjoy up to four layers of end-to-end protection from Hardware so that the Android Software is cleaned and your privacy and data stay well protected.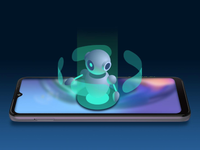 Android 11
With Android 11, your mobile phone will be more intuitive, safe, personal, and more. It gives you powerful controls and smoother ways to control your privacy settings and much more.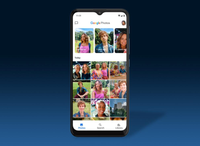 4 GB RAM + 64 GB Storage
This mobile phone features up to 4 GB of RAM so that you can enjoy powerful performance. With 64 GB inbuilt storage that can be expandable up to 1 TB. This way, you can conveniently store all your favourite photos, videos, and more.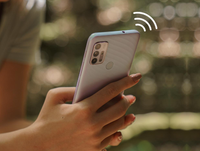 2X2 MIMO Technology
With 2X2 MIMO technology, your mobile phone will ensure fast performance and smooth network connectivity so that you can smoothly use your phone for all your necessities.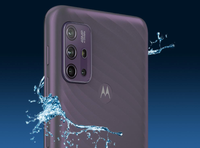 IP52 Rated Water Repellent Design
Spills and splashes won't ruin the functioning of this mobile phone, thanks to its IP52 rated water-repellent design.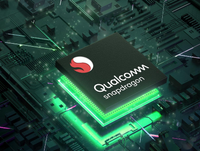 Qualcomm Snapdragon 460 Processor
Thanks to the Qualcomm Snapdragon 460 processor, you can enjoy boosted performance that will make your gaming experience a lot more enjoyable. Your mobile phone ensures quick response and fast graphics rendering. You can also capture low-light images and make your pictures more mesmerising with AI.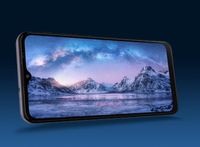 Max Vision HD+ Display
This mobile phone features a 16.5 cm (6.5) Max Vision HD+ display with a suitable aspect ratio so that your favourite movies, photos, and more look more realistic on its ultra-wide screen. Thanks to the active area across the edge-to-edge display so that you can touch, tap, or swipe your phone with instant response.