Fast processing speeds, long battery life, and an incredible design, the moto g40 fusion smartphone has it all. Its 17.2 cm (6.8) Max Vision display ensures realistic and clear visuals at all times, making it a delight to watch videos, play games, and browse the Web. Its 6000 mAh battery offers a playback time of up to 54 hours on a single full charge, allowing you to stay entertained for long hours, without worrying about a low-battery notification. To top it off, you can also get your queries answered with your voice as it supports Google Assistant.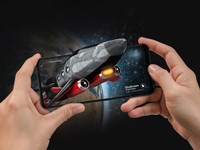 Fast and Efficient Processor
Featuring an efficient Snapdragon 732G processor, this smartphone delivers fast graphics, making your gaming experience seem realistic. Also, with its 6 GB of RAM, you can multitask between apps seamlessly.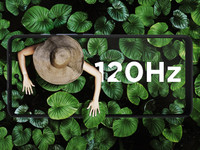 Smooth and Vivid Display
Be it videos, movies, or games, this smartphone ensures that every bit of content comes to life on its 17.2 cm (6.8) Max Vision display. The display is HDR10-compatible, offering enhanced color, brightness, and contrast. What's more, with a 120 Hz refresh rate, you can enjoy a smooth and lag-free scrolling experience, taking your gaming and browsing experience to the next level.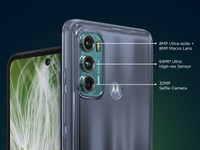 Stunning Rear Quad-function Camera
Every beautiful moment that you see can be captured in all its beauty on this moto g40 fusion smartphone as it features a 64 MP quad-function camera system. The sensor offers two incredible perspectives as the two-in-one 8 MP ultra-wide lens and the 8 MP macro vision lens help you capture more of the image in a single frame, while also capturing stunning close-up shots.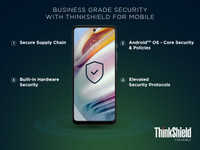 Safety and Privacy Features
Thanks to ThinkShield for mobile, you can rest assured that your data is safe from malicious cyber attacks. You can enjoy an end-to-end solution with its enhanced security features and multiple layers of protection.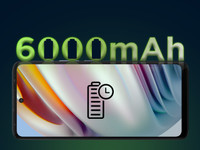 Monstrous 6000 mAh Battery
If you like to play games, watch your favorite TV series, video chat with friends, and do more without having to stay plugged in, then this phone is the one for you as it comes with a massive 6000 mAh battery that offers an impressive runtime of about 54 hours on a single full charge. If the battery goes low, you can quickly juice it up via the 20 W TurboPower charging.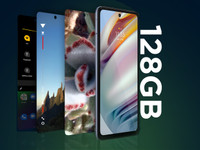 Large Storage Space
Store your favorite photos, videos, and more on this smartphone without having to delete any of your precious memories as it offers an inbuilt storage space of about 128 GB. If you're running out of space, you can expand its storage space to about 1 TB via a microSD card.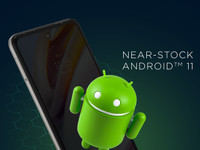 Near-stock Android 11 OS
As this smartphone runs on the Near-stock Android 11 OS, you can enjoy a bloatware- and add-free user experience. You can also easily manage conversations, adjust the privacy settings, and do more with ease.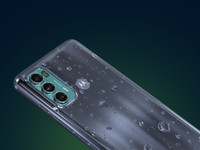 Water-repellent Design
Don't worry about accidental spills or splashes of water ruining this device as it features a water-repellent design. This design ensures that your phone is protected from the inside and the outside.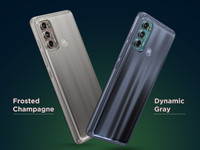 Stunning and Elegant Design
With the moto g40 fusion smartphone in your hands, you are sure to receive a ton of compliments from your friends and onlookers, thanks to its beautiful design. Additionally, while its tinted housing encompasses the rear cameras, the slim bezel offers more viewing area, making it a delight to use this phone.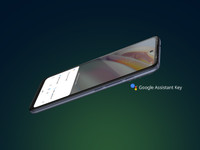 Supports Google Assistant
With simple voice commands, you can make this smartphone work for you. All you need to do is, press the dedicated button that's located on the side of your phone. This button enables voice control, allowing you to ask the Google Assistant for the answers to your questions.