Moto G82 5G that comes loaded with incredible features to mesmerise you into the world of awesomeness. Its brilliant pOLED display allows you to experience out-of-the-world visuals with great picture quality. Additionally, the fast refresh rate of 120 Hz enables the fluidic performance of this phone, enabling you to elevate your productivity. Moreover, the 50 MP OIS and an 8 MP two-in-one camera help you capture stunning images with fantastic clarity. Furthermore, Snapdragon 695 5G and an 8 GB of RAM equipped with this phone amplify the smoothness and enhance the user experience.
Colour-rich Display
The 10-bit colour depth display of the Moto G82 enables you to enjoy authentic, lifelike pictures, with over 1.07 billion hues of colour, mesmerising you with its flawless beauty.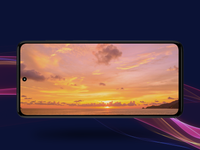 pOLED Brilliance
This phone boasts an innovative pOLED display that empowers you to experience and appreciate an intense visual treat. Furthermore, the thin and slender design of this device makes it stylish.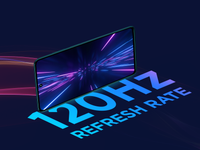 Terrific Refresh Rate
With a 120 Hz enthralling refresh rate, you can enjoy smooth responsiveness while playing games, surfing web pages, and toggling between apps for an amazing user experience that can steal your breath away.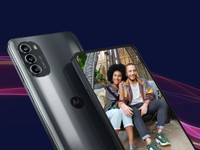 Capture Glory
With 50 MP OIS camera incorporated in Moto G82, you can suppress undesired tremors and capture crystal-clear images every time. Moreover, an 8 MP two-in-one camera with superior depth sensors and ultrawide back vision is included in this user-friendly phone to elevate its imagery.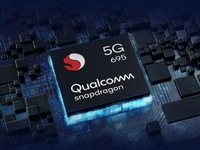 Incredible Processor
Thanks to the terrific Snapdragon 695 5G that supports up to 13 5G bands and owing to the monstrous 8 GB of RAM, you get to experience supreme speed combined with unmatched power in your day-to-day tasks allowing you to appreciate the rapid and smooth user experience and notch up your performance.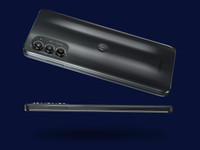 Slender Slayer
This gaze-worthy phone is engineered to nestle in your palms and boasts a compact and sleek design for an enhanced pleasant experience.
Powerful Battery
With the 5000 mAh battery's huge capacity and TurboPower 33, you can obtain hours of battery life from only minutes of charging. This allows you to reach the pinnacle of your fine performance.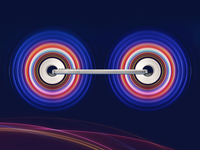 Dolby Dominion
With Dolby Atmos and dual speakers equipped with the Moto G82, you can redefine the way you listen to music. Moreover, you can groove into and immerse yourself in sound that flows all around you with a wide sound spectrum.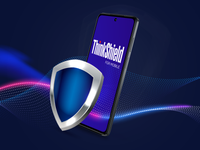 ThinkShield Supremacy
This smartphone features ThinkShield for mobile installed, which provides professional-level protection for your phone by safeguarding your information and identity against spyware, fraud, and other possible dangers.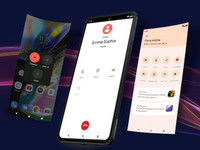 Power of Android 12
With Android 12 incorporated, you can operate your phone with simple gestures and design a style that genuinely expresses your persona. Moreover, with impressive technologies and an upgraded user experience, you can get things done speedily.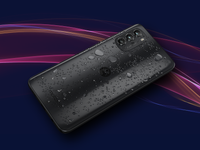 Water-repellent Design
Keep your phone protected from spills and splashes and enjoy every journey with the IP52 certified water-repellent architecture that protects your smartphone even if you forget.