The Moto razr 5G combines the classic flip phone design with the performance needed for today's smartphone user. This 5G-ready phone features a premium design that will definitely make its on-lookers be in awe of it. Oh, and not to mention, the phone's 48 MP camera doubles up as a selfie camera when you flip to close the phone. The Quick View Display, that appears when you flip-close the phone, lets you perform your tasks easily without having to flip open your phone completely.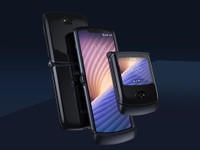 Premium Design
The iconic flip phone is back with all the things you need! This phone's premium design featuring precision-crafted metal and glass, along with the 15.74 cm (6.2) OLED foldable display, will make heads turn. The flexible material makes it all the more attractive and easy to handle, as you can just fold the phone and place it easily in your pocket.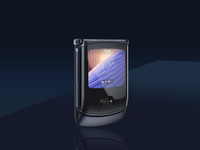 Quick View Display
When you fold this phone, its 6.85 cm (2.75) Quick View display is all you need to stay connected without having to open your phone completely.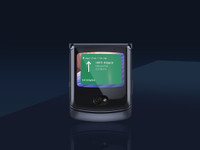 Natural Navigation
A quick swipe is all it takes to scroll through messages, notifications, and even access apps and shortcuts.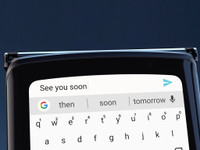 Type a Message Quickly
Want to reply to a message immediately? The Quick View display's built-in keyboard will let you do that effortlessly. Oh, you can even use your voice and speak the message you would like to send!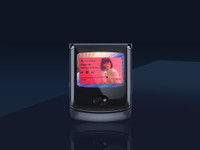 Plenty to Do
This phone lets you control your music, get directions to places, and more via the help of popular applications.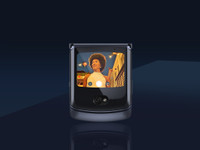 Quick Camera
This phone's advanced selfie camera allows you to enhance your images with shooting modes such as Spot Color and Night Vision.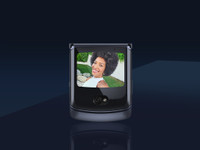 Selfie Camera
Want to capture a picture-perfect selfie? You can flip close your phone and the 48 MP camera will double up as a selfie camera! So, you can expect to delight your loved ones with stellar shots.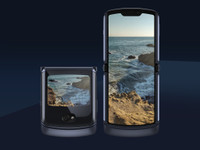 Dual-use Camera
Vibrant pictures are soon going to fill your image gallery! This smartphone's 48 MP dual-use camera makes use of OIS and the Quad Pixel technology to give you sharper pictures under any lighting conditions.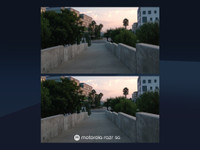 Video Stabilization
Running while taking a video? This smartphone's optical and image stabilization will work with the horizon correction so that your videos will continue to remain stable.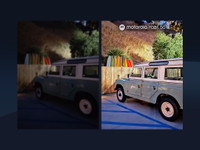 Advanced Laser Autofocus
This smartphone's advanced time of flight (TOF) sensor will ensure that the camera focusses on your subject quickly, even under dimly-lit situations.
5G-ready and Performance
With 8 GB of RAM and the Qualcomm Snapdragon 765G processor, this smartphone will give you a performance you can count on for all your phone-related tasks. This smartphone is 5G-ready as well! Oh, and it also features 256 GB of storage space so that you can store everything in one place.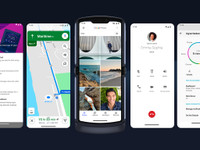 Clean Android
This smartphone's interface is clean, simple, and practical.
Water-repellent Design
You don't have to worry about answering calls during the rain, as this phone has been designed to be water-repellent so it remains protected from spills, splashes, and some sweat.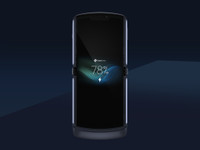 Live Life Unplugged
Go on a full day without having to charge your smartphone! With TurboPower, you can even charge your smartphone quickly.