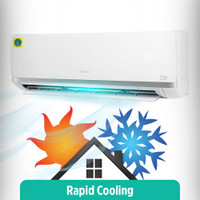 Turbo Cooling
Thanks to its Turbo Cooling function, the Onida Split Inverter Air Conditioner can remove hot air to quickly cool your room.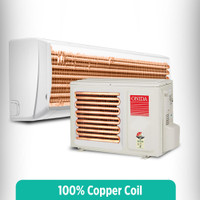 Pure Copper Parts
Available with a pure copper coil, a pipe, a condenser, and an installation kit, this air conditioner is corrosion-resistant, efficient, and dependable.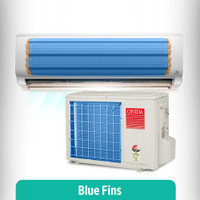 Blue Fins
The blue fin epoxy coating on the condenser prevents water droplets, salt, or any form of acid from accumulating in the coil. This helps amplify the cooling capacity of the air conditioner by allowing the refrigerant to conduct better heat. This enhances the life span of the air conditioner.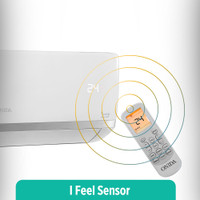 I Feel Sensor
A temperature sensor in the remote ensures that the immediate area around the remote matches the air conditioner's set temperature. So, if the remote is right next to you, the sensor maintains the set temperature around you to keep you comfortable.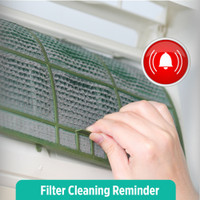 Filter Cleaning Reminder
A filter cleaning reminder in this air conditioner detects and lets you know when it's time for the filter to be cleaned.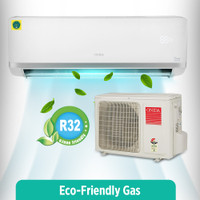 R-32 Refrigerant
As it uses eco-friendly R-32 refrigerant, this air conditioner does not deplete the ozone layer or damage the environment.