For seamless, uninterrupted, and reliable mobile computing, OPPO presents the OPPO A54. This smartphone features a 5000 mAh Battery for long hours of hassle-free use, 16.55 cm (6.51) HD+ Punch-hole Display for distraction-free visuals, and 18 W Fast Charge to boost the battery life quickly.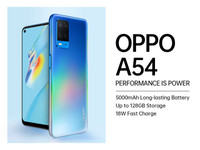 Powerful and Reliable Performance
The OPPO A54 is a reliable and powerful smartphone that features a high capacity battery for uninterrupted performance, a fast-charge function to quickly boost the battery life, and up to 128 GB storage capacity to store various files.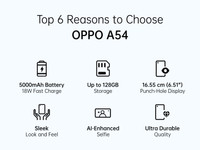 Feature-rich Smartphone
This OPPO smartphone comes with multiple impressive features, such as a 5000 mAh Battery, 18 W Fast Charge, up to 128 GB of ROM, a 16.55 cm (6.51) punch-hole Display, AI-enhanced Selfies, and a sleek and durable body.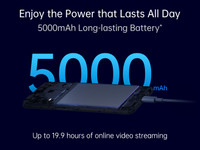 Long-lasting Battery
You can enjoy up to 19.9 hours of online content streaming and up to 41 hours of uninterrupted music on this smartphone, thanks to its 5000 mAh battery.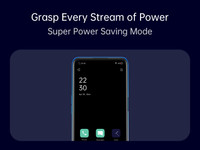 Super Power Saving Mode
When this OPPO smartphone's battery drops to below 10% of charge, the Super Power Saving Mode is activated to keep you connected.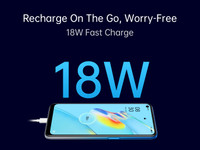 18 W Fast Charge
The Type-C connector boosts the battery life of this smartphone easily and quickly.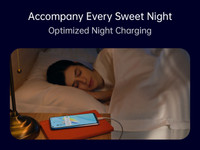 Optimized Night Charging
This OPPO A54 comes with an AI-optimized overnight charging feature. So, when you leave the phone on charge at night, once it is charged to 80%, this feature pauses charging. Then, before you wake up, the battery is charged to 100%.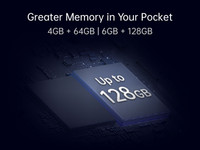 Seamless Performance
This is a powerful smartphone that runs on a MediaTek Helio P35 processor. Also, its Octa-core CPU can deliver up to 2.3 GHz speed for fast launching and switching of apps even while playing games. Also, it has a three-card slot (dual SIM and MicroSD).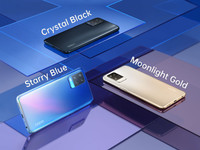 3D Delicate Design
A premium back-cover design, along with a 0.2 mm thinned midframe and a delicately created 3D body, makes it a sleek and stylish smartphone.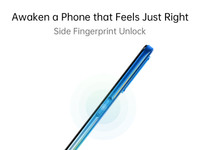 Side Fingerprint Unlock
This smartphone learns the user's daily phone-use preferences, then accordingly reacts to the natural motions of the user to easily unlock the screen. Also, the Face Access feature lets you unlock this device with just a glance.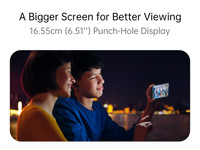 Wide Display
This smartphone features a 16.55 cm (6.51) HD+ Punch-hole display that covers the edges of this smartphone to offer vivid shades and a distraction-free viewing experience. Also, it has an 89.2% screen-to-body ratio.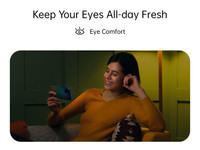 Automatic Light Adjustments
This OPPO smartphone has a smart Sunlight Screen and Moonlight Screen. It automatically adjusts the lighting to offer a comfortable tone. Also, the Eye Comfort Mode makes it a suitable option for your vision.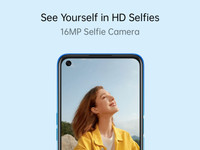 16 MP Selfie Camera
Click HD selfies with this smartphone that features a 16 MP selfie camera. Also, the AI triple rear camera improves your photography skills.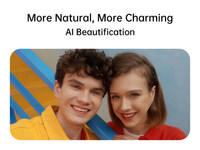 AI Algorithms
This feature automatically adapts to the skin tone and ambient light to let you click customised selfies having a naturally charming effect. So, you can capture beautiful and attractive selfies with every click.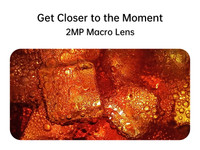 2 MP Macro Lens
This lens captures the beauty of tiny subjects. You can capture vivid details of small subjects even from a few centimeters distance.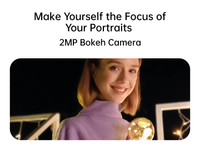 2 MP Bokeh Camera
This camera highlights your beauty by blurring the background accurately. The AI-enhanced bokeh makes you the center of focus.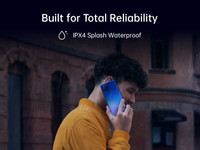 Reliable Built
The IPX4-rated waterproofing as well as lab-tested resistance to radiation, slight drops, temperature changes, and other conditions, make this a reliable smartphone. This device undergoes 20,000 USB port plug-in tests, 28,000 10-cm drop tests, 150,000 volume button tests, and 500,000 power button tests to ensure that it lasts for a long time.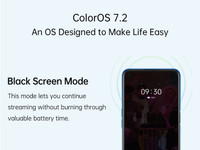 Color OS 7.2
This operating system makes it a user-friendly device for easy functioning. This smartphone also has a Black Screen Mode to let you enjoy music without watching videos to save battery life.