Unleash your potential and achieve peak performance with the Oppo K10 5G that comes loaded with breathtaking features and keeps you amused constantly. With its slender design and intuitive style, you can flaunt this phone and enjoy the limelight owing to its stunning appearance. Moreover, powered by Dimensity 810 processor with a 6 nm architecture allows you to conveniently juggle between tasks and stay productive. Furthermore, the outstanding RAM Expansion technology offers up to 8 GB of RAM by temporarily delving into available storage space and using it as working memory. Furthermore, its 128 GB of internal storage enables you to save all that you want conveniently. Additionally, the 48 MP Main Camera with a 2 MP Depth Camera incorporated into this phone empowers you to capture enthralling photographs with a gentle tap.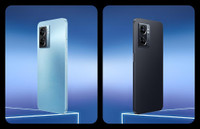 Slender Design
With its comforting and elegant build, the Oppo K10 5G brings trend to its core essence. This phone boasts a simple and lightweight design with an outstanding intuitive style. Furthermore, with excellent abrasion and wear resistance, this smartphone proves to be tough and durable, keeping you on your toes constantly.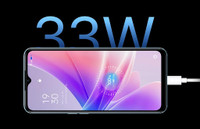 33 W SUPERVOOC Charging Superiority
The Oppo K10 5G sports 33 W SUPERVOOC charging innovation with excellent temperature management and hardware protection, which allows you to charge your phone up to 53% in about 30 minutes and up to 100% in around 69 minutes. This way, you can stay on top of your game without clinging to the charging wire.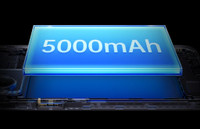 Terrific Battery
Thanks to the humongous 5000mAh battery with Super Power Saving Mode and overnight standby, you can seamlessly enjoy up to 20.52 hours of talk time on a full charge and conveniently use WhatsApp for 1.2 hours after the battery reaches 5%. Thus, you can achieve peak performance without being anxious about the battery life.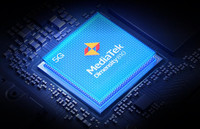 Powerful Processor
The phone's unique Dimensity 810 chipset operates admirably while consuming extremely little power. Furthermore, the unique 5G chip with a 6 nm design provides a smooth operation and great efficiency even under tough conditions.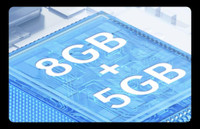 Stupendous RAM Expansion Technology
With amazing RAM Expansion technology that offers up to 8 GB +5 GB of RAM, you can effortlessly enjoy multitasking and appreciate steady performance by momentarily delving into available storage space and using it as working memory, enhancing the user experience. Moreover, with 128 GB of internal storage, you can save your memorable moments without any apprehension.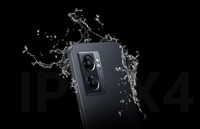 Robust Build
This smartphone undergoes a series of quality testing before coming into your hands. Thanks to the IPX4 water resistance rating, you can carry your phone wherever you go without worrying about spills and splashes. Moreover, the Micro-dop testing and humidity resistance testing ensures that your phone is always protected from any potential threats.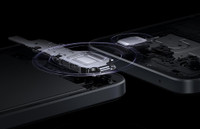 Elevated Audio
Thanks to a trailblazing synchronisation of super-linear stereo speakers that generate dual-channel surround sound with specific tweaking for various modes, you can experience comprehensive, incredibly brilliant, and immersive music on this remarkable phone.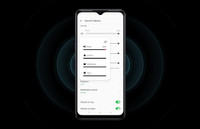 Unmatched Volume Control
Ultra Volume Mode of this phone allows you to play music, ringtones, alarms, and messages at a high volume without compromising performance, precision, or pleasure. This way, you can easily double the volume of the source while maintaining the spectrum and richness.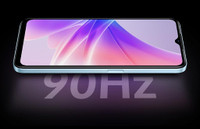 Splendid Refresh Rate
The DCI-P3 gamut is extensively represented by the Oppo K10 5G, offering you a rich and realistic colour experience that is as vibrant as what you see in real life. Furthermore, the 90Hz refresh rate of this phone offers seamless navigation and strong responsiveness.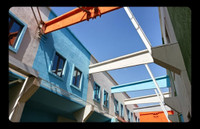 Incredible Photography
The 48 MP Main Camera with a 2 MP Depth Camera equipped with this phone, empowers you to capture mesmerising images with enthralling imagery. This way, you can preserve those precious moments with a gentle click.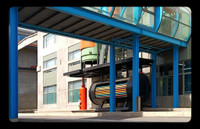 Colour-rich Imagery
The sophisticated technology in the Oppo K10 5G can seamlessly rebuild images and enrich pixels to provide exceptional photo quality.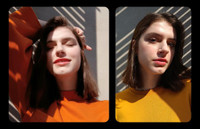 Optimising Images
Thanks to the stunning AI adapted to this phone helps you restore the authentic scenario and show genuine beauty by distinguishing age, gender, and other relevant variables.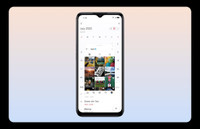 Enhanced Versatility
Flexdrop, which is built into this phone, allows you to easily toggle between full-screen, small-window, and mini-window modes. This is perfect for multi-tasking and social media surfing.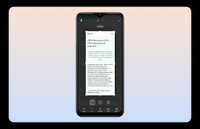 Seamless Translate
This smartphone's exceptional Google Lens and ColorOS ensure that you can seamlessly translate content into over 100 languages with a three-finger selection and one-touch instruction.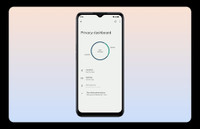 Privacy Protected
The Oppo K 10 5G grants total privacy assurance and exclusive access and command over personal data information within and beyond applications.