The Oppo Reno7 Pro, which is built for photographers, brings out your creative side. You can take photographs and preserve memories without worrying about the outside surroundings because of its flawless framing. Thanks to the Quadra Binning Algorithm, the visual imagery is top-notch. Owing to its huge photosensitive area of 2.54/3.96 cm (1/1.56), the optimal quantity of light intake is enabled, resulting in magnificent visuals. The LDI processing technology brings out the phone's expressive beauty, making it a prized possession. Thanks to its 6 nm CPU and 1+3+4 architecture, this phone is a peak performer. With a substantial amount of RAM and lots of storage, this phone makes multitasking a snap and simplifies your life. Weighing roughly 180 g, this phone is not only sleek and stylish but also delivers efficiency when working for extended periods of time. The massive 4500 mAh battery can be fully recharged in around 31 minutes with the strong 65 W SUPER VOOC charger, leading to increased productivity.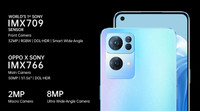 Intelligent Frame Sense
With two Sony camera sensors, one for the front and one for the back cameras, you'll be able to take unrivalled photographs regardless of the illumination. You can flamboyantly record memorable recollections of your life.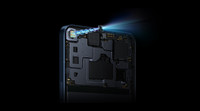 Scenic Beauty
The front camera image sensor, which is powered by Sony electronics, offers improved light-capturing abilities and photographic capacity. Be it a sunset shot or a full moon shot, every selfie comes alive with great image resolution.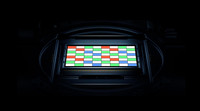 Dapper Sensor
The front camera, which is powered by Quadra Binning Algorithm features an RGBW sensor that is sensitive to huge volumes of light and reduces noise significantly, enabling you to take stunning photos even in low-light situations.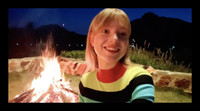 Expressive Photography
DOL-HDR technology helps minimise overexposure in well-lit regions while preserving details in dimly lit surroundings, allowing you to record the warmest moments of your life with amazing HDR effects.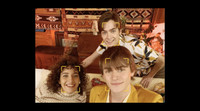 Smart Selfie
When it's just you and the phone, the front camera employs a conventional wide-angle to ensure you're the focus of attention in the selfie. When you're in a group, the phone's front camera detects the number of people in the frame and automatically shifts to a wider angle, ensuring that everyone is in focus and no one is left out.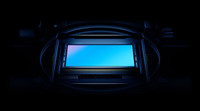 Vibrant Imagery
Thanks to a large photochromic area of 2.54/3.96 cm (1/1.56) that allows large amounts of light to pass through, the videos you record are vibrant and colourful, with life-like clarity.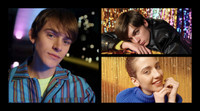 Power of Bokeh
With around 25 levels of ergonomic blurring, bokeh, and light spot size, Portrait Mode places your favourite person in focus with flawlessly blurred backgrounds and keeps their cherished smiles in an unending DSLR-style portrait image.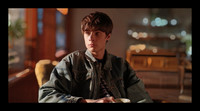 Detailed Visuals
This phone's advanced algorithm defocuses your background finely, giving you the flawless bokeh and flare you need to create your aesthetic masterwork. This way, you'll never be out of the spotlight.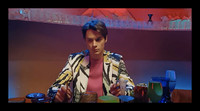 Eloquent Portrait Camera
Owing to the Portrait Camera System powered by AI, this camera detects your surroundings and instantly switches on Ultra Night Video or Live HDR, so you can shoot vibrant movies that are clear and bright.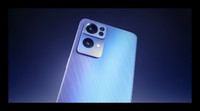 Quirky Design
This phone uses LDI (Laser Direct Imaging) processing, which is often used in the semiconductor sector to provide precise touch. Additionally, the design of this phone is inspired by auroras, and features over 1.2 million micro-lines.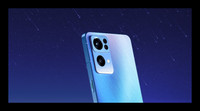 Novel Build
This phone, which is powered by LDI technology, is meant to be appealing, making the beholder the focus of attention while providing an opulently delightful feel.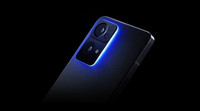 Brilliance Illuminated
This phone uses hot-bent optical fibre technology, and in the form of a 3D Orbit Breathing Light, you can see indistinct starlight hushing around the camera piece. This alerts you of incoming calls, recent messages, and other important information.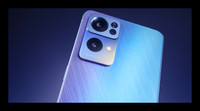 Sturdy Camera
To highlight and protect the cameras, this phone uses a wear-resistant ceramic coating and a metal layer. This way, you can carry your phone to secluded spots for tranquil photography without worrying about the camera breaking. This unique mix lends a sophisticated touch to the already appealing smartphone.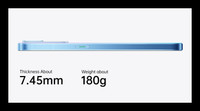 Slim and Effective
With a sleek 7.45 mm thin 2.5 D body, weighing around 180 g, this phone is meant to offer you a featherlight experience, making it pleasant to handle this phone for a long period when capturing video or viewing your favourite movie.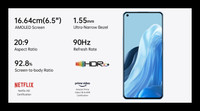 Sharp Visuals
With a 16.5 cm (6.4) display and a refresh rate of 90 Hz, this phone has a unique design that will catch people's attention wherever you go, as well as a dynamic video playback that will give you a stutter-free visual experience.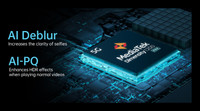 Influential Processor
With a comprehensive 6 nm processor, 1+3+4 architecture, and an integrated 5G MediaTek SoC, this phone's processor delivers lightning-fast performance. Furthermore, this phone has design modifications such as AI Deblur, which reduces blurriness while capturing images, providing an ideal atmosphere for capturing great photos.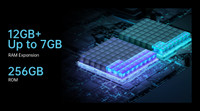 Juggle with Ease
This phone, with its high-speed design and a substantial RAM capacity, can be the pinnacle of multitasking, allowing you to work on your tasks, play games to your heart's content, and watch your favourite movies.
Blazing-fast Charging
This phone comes with a 65 W SUPER VOOC charger that can charge the 4500 mAh battery to 100% in around 31 minutes.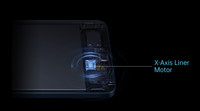 Engaging Gameplay
This phone's X-Axis Liner Motor generates varied amounts of vibration feedback, allowing you to indulge in a flawless and immersive gaming experience. This allows you to play games while also enjoying the sensation of each movement on the screen.
Remarkable User Interface
ColorOS 12 comes with unique 3D icon graphics that are visually tactile and frangible, as well as an inclusive design that can work with multiple languages.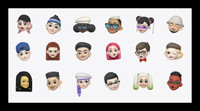 Reflect the Inner You
You can make your own live Omoji and throwback to the real you using innovative face-capture technology that detects dynamic facial emotions.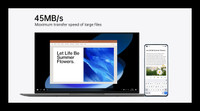 Flawless Connection
With this phone, you can easily connect your phone to your PC and share the necessary files between them. You can also cast your phone's screen to your monitor for a seamless connection.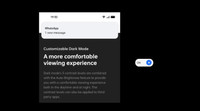 Privacy Protected
When someone else looks at your phone screen, this phone automatically detects other faces and hides notifications. You may just relax and enjoy your solitude without worrying about where you are.Enhanced Data Security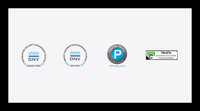 Enhanced Data Security
This phone encrypts your personal information and comes with international privacy and security safeguards to keep your data secure from potential threats.