The realme 4K TV is equipped with innovative features that will give you an immersive cinematic experience as soon as you play all your favourite movies. With a 4K UHD MediaTek Processor, you can enjoy a smooth visual experience without any glitches so that nothing interrupts your movie time. When you're tired of manually controlling the TV and other AloT devices, you can make use of the Hands-free Voice Control feature (via Google Assistant) to do so. And, powered by Google, this TV brings you a variety of content through the Google Play Store.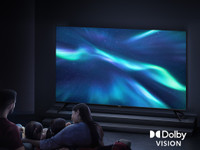 Dolby Vision 4K Display
This realme TV gives you a cinematic experience in the comfort of your home with its dazzling picture quality. Its display supports 1.07B colours and an 83% NTSC wide colour gamut so that you can experience the delight of colours while streaming content and more.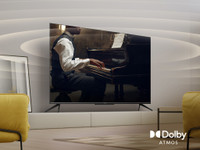 Dolby Atmos Audio System
You can enjoy the 24 W Quad Stereo speakers and Dolby Audio System of this TV. This way, you can experience rich audio while watching movies, listening to music, or playing games.
Chroma Boost Picture Engine
This TV's 4K display is equipped with Chroma Boost to provide a visual treat that includes increased brightness, contrast, and colour. This way, you can enjoy its cinematic picture quality.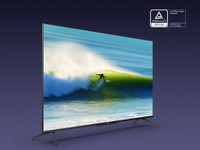 TUV Low Blue Light Certification
Your eyes will be protected while you watch your favourite content, thanks to the TUV Low Blue Light Certification of this realme Smart TV.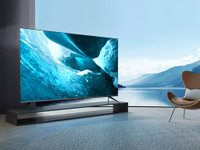 Expansive Cinematic Experience
You and your loved ones will be treated to an immersive and entertaining experience with this TV as it features thin bezels and a high screen-to-body ratio.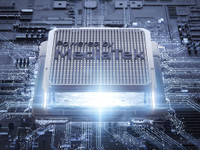 4K UHD MediaTek Processor
This TV is equipped with a 64-bit Octa-core MediaTek Processor that brings you a glitch-free and smooth experience along with rich picture quality.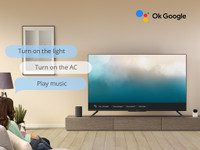 Hands-free Voice Control
As this TV supports hands-free voice control through the Google Assistant feature, you can give out simple commands to it for easy control.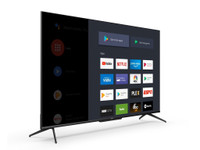 Android 10
This Android TV is powered by Google and ensures convenience and entertainment. You can access a variety of content on the Google Play Store. And, with the built-in Chromecast feature, you can easily cast your smartphone's content onto the TV screen for expansive viewing.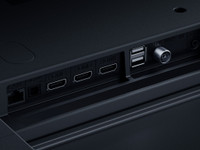 Multiple Ports
Equipped with multiple ports, this TV enables various compatible devices to be connected to it. This ensures convenient usage.
Multiple Quality Tests
This realme TV has been through multiple quality tests to ensure reliable performance.