The realme C30s, which is packed with a variety of innovative features, offers seamless gameplay and an exceptional user experience. This smartphone's powerful Octa-core processor enables you to switch between apps and boost productivity. Furthermore, you can play intensive games with fluent performance thanks to an 88.7% screen-to-body ratio and a 16.5 cm (6.5) fullscreen display. You can store movies, photos, and much more on this phone without any problems owing to its amazing storage capacity of up to 1 TB.
Powerful Octa-Core Processor
The powerful Octa-Core processor inside the realme C30s provides an incredibly fluid operating experience and strong performance, allowing you to multitask and be as productive as possible.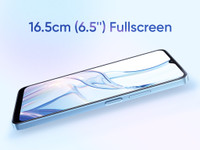 Massive Battery
The enormous battery in this phone has a standby period of up to more than a month. With this, you can talk, watch movies, and play games without worrying about the battery dying.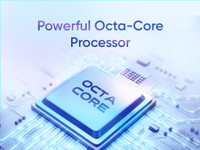 Fullscreen Display
The 88.7% screen-to-body ratio and 16.5 cm (6.5) fullscreen display of this phone provide for intense gaming and television streaming.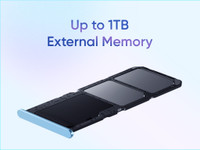 Incredible Storage Capacity
This phone has a remarkable storage capacity of up to 1 TB, allowing you to save numerous games, images, and data while switching SIM cards easily, allowing you to stay connected with your close ones.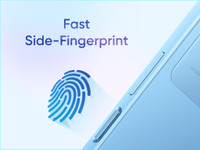 Quick Fingerprint Sensor
The modern capacitive fingerprint unlock makes it easy to swiftly open the Realme C30s with just a touch, providing the ideal balance of speed and security.