This tablet comes with a long-stay 8340 mAh battery and a 33 W 33 W dart charging that keeps you entertained for up to 10.6 hours without significant interruptions. Moreover, it features a 27.81 cm (10.95) WUXGA+ Full View display to ensure immersive and flicker-free visuals on the tablet. Furthermore, it is equipped with a wide range of intelligent features, such as multiple screen collaboration for a screencast, a Smart pencil for sketching, and a comfortable keyboard for easy typing. All of these features together pack a punch to make your tablet journey an enjoyable experience.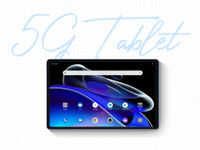 Blistering 5G Network
Using a 5G network connectivity option on the realme Pad X Tablet, you can download your favourite movies or music at a lightning-fast speed for a seamless experience.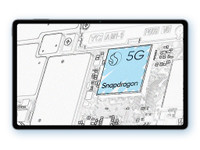 Enthralling Snapdragon Processor
Powered by an efficient Snapdragon 6 nm 5G processor and clock speed of up to 2.2 GHzthis tablet lets you take pleasure in smooth multitasking and unmatched gaming performance. Moreover, the 6 nm process facilitates enhanced efficiency and extended battery life, thus allowing you to stay engaged in entertainment throughout the day.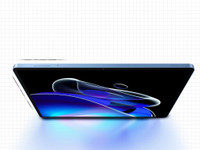 Stunning WUXGA+ Full View Display
Featuring a massive 27.81 cm (10.95) WUXGA+ Full View display, this tablet renders a captivating viewing experience while streaming videos or playing games. Also, it comes with Ultra Vision Engine for video colour enhancement and eye protection coating to keep your eyes protected from getting damaged even if you indulge in it for a long time.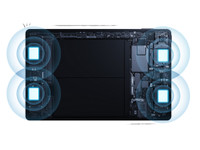 High-pitched Quad Speakers
Retained with high-performing Dolby Atmos Quad speakers, this tablet produces incredible cinematic surround sound, while listening to your favourite tracks or streaming videos and movies. No matter whether you hold your tab in a horizontal or vertical position, the speakers can automatically adjust the music resonance to deliver immersive music.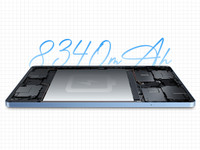 Powerful 8340 mAh Battery
Courtesy of the 8340 mAh long-lasting battery on this tablet, you can stay engrossed in long hours of movie streaming, music listening, and video calling all day long without running out of battery. Also, it comes with a 33 W dart charging feature so that you can conveniently charge your battery whenever you find yourself running out of battery during work.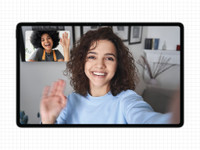 Innovative Limelight Feature
Ideally designed for video calling, the Limelight feature on this realme Pad X allows you to conveniently communicate with people in a call while always keeping you at the centre of the picture without worrying about moving the angle of the screen.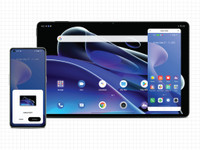 Hassle-free Screen Mirroring
The Multi-Screen Collaboration of this tablet lets you effortlessly copy text, drag and drop files, edit documents or help you control your phone using it. You can do it by tapping on the floating window to screencast your phone to the tablet.
Impressive realme Pencil
You can design or sketch creative images on this Pad X, thanks to the realme smart pencil. It features 4096-level pressure sensitivity and an ergonomic shape so that you can comfortably use the pencil. And, sporting a battery life of about 10.6 hours, you can create sketches or doodle on it for hours.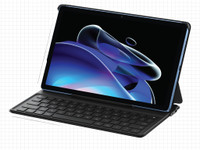 Comfortable Keyboard
This tablet comes with a compatible smart keyboard that has a key travel distance of up to 1.3 mm and supports continuous typing for 112 hours, so that you can conveniently type on this device without getting stressed or bored.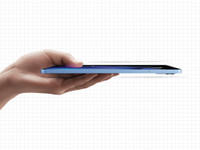 Slim and Lightweight Design
Featuring a sleek body of up to 7.1 mm of thickness and a weight of about 499 grams, this laptop makes it a delight for you to carry it anywhere wherever you go.