The realme X3 Super Zoom smartphone is here to take your photography and videography a notch higher. With the 60x super zoom feature, you can zoom into your subject and capture the most stunning details clearly. What's more, all your videos are going to look shake-free, thanks to the UIS and UIS Max Ultra Image Stabilization feature. Oh, and it also comes with a 120 Hz smooth display that will ensure that you get to have a wonderful visual experience.
A Powerful Processor
You can count on this smartphone to make sure that all your phone tasks are performed efficiently, as it comes with the Snapdragon 855+ processor and 12 GB of RAM. It also makes use of the 7nm FinFet technology to ensure powerful performance. It has an internal memory capacity of up to 256 GB.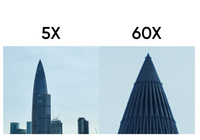 60x Super Zoom
Say hello to this smartphone's periscope zoom which, along with the ultra-wide-angle lens and the primary camera, will ensure you get to click clear pictures (up to 60x zoom). Oh, and the Optical Image Stabilisation will ensure you get to click sharp pictures even from a distance of 100 m.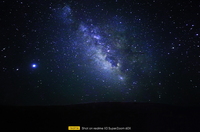 Starry Mode
Capture the beauty of starry skies with this smartphone's Starry Mode. It paves the way for stunning pictures with enhanced sharpness and color expression.

Nightscape 4.0
Want to capture photos with some manual intervention? Then, this smartphone's Pro Nightscape mode will allow you to adjust the ISO, WB, shutter speed, and focal distance. The Tripod Mode gives you 50 seconds of exposure time so that you can capture shots of light trails and traffic streams.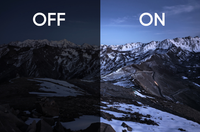 AI Mode
It switches between the Super and Ultra Nightscape modes to help you capture only breathtaking shots every time!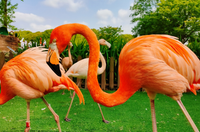 AI Quad Camera
Get set to stun your friends with your photography skills. This phone's 64 MP primary camera, 119-degree ultra-wide-angle lens, and the 4 cm Macro lens will capture every close-up shot and landscape pictures really well.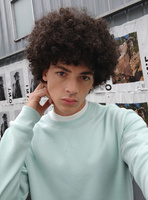 Dual In-display Selfie
You can click portraits and group selfies easily with the help of this smartphone's 32 MP primary selfie camera and the 105-degree ultra-wide-angle lens.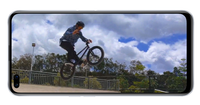 UIS and UIS Max Ultra Image Stabilization
If you love vlogging, then this smartphone will be the ideal one to capture your videos with. Its UIS and UIS Max Ultra Image Stabilization feature will ensure that your videos are clear and shake-free.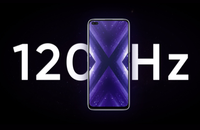 120 Hz Smooth Display
Get set to be in for a treat, as this smartphone's 120 Hz smooth display will ensure a realistic visual experience.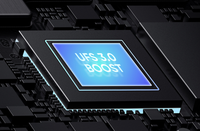 UFS 3.0 Boost
This smartphone's HPB and Turbo-writer's technology will make sure the read speed is increased so that your apps are launched quickly.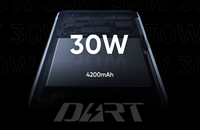 4200 mAh Battery
This smartphone supports Dart Charge so that it can be charged in a jiffy and you can get back to working on it efficiently.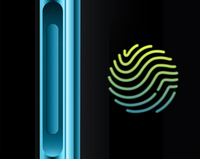 Side Fingerprint
Enjoy a fast and secure unlocking experience, thanks to this smartphone's 0.3 s fast unlock fingerprint on the side.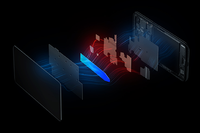 Liquid Cooling System
This smartphone's Liquid Cooling System will dissipate heat from a large area so that the phone's temperature is reduced and it continues to perform efficiently, even when you are gaming intensely.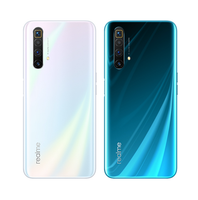 3D Quad-curved Glass
This smartphone's anti-glare finger-proof glass makes it a gorgeous one featuring a uniform surface.