Thomson Alpha 80 cm (32) HD Ready TV. Packed with an HD resolution display, this TV offers a range of colour shades and realistic images to enhance your viewing experience. Also, it features a sophisticated bezel-less screen that lends an appealing ambience to your living room decor and also intensifies your viewing area. Moreover, this TV comes with a 30 W sound output so that you can indulge in cinematic audio that complements the stunning visuals.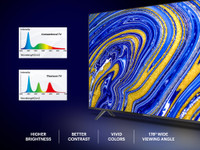 Stunning HD-resolution Visuals
The Thomson Alpha 80 cm (32) HD Ready TV boasts an HD resolution, enhanced depth, natural colours, and textures so that you can have a mesmerising visual experience. And with its super-bright display, you can have a highly engaging entertainment experience.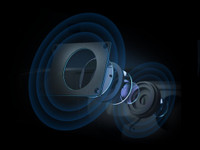 High-pitched Audio
Sporting an audio output of up to 30 W, this TV can offer sharp and impactful sound for a truly immersive experience.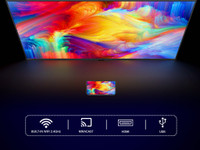 Easy Screencast Feature
This TV features a quick cast function that helps to project your smartphone, tablet and even your laptop's screen on your Smart TV. As a result, you can enjoy streaming your favourite movies, images, and playing games on an expansive screen, thus enhancing your user experience.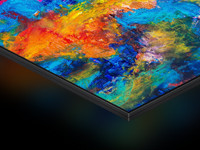 Impressive Bezel-less Display
Flaunting a bezel-less design, this TV smartly enhances the aesthetic appeal of your living space, thus intensifying your entertainment experience.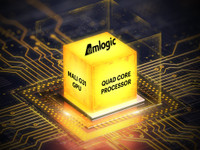 Seamless Processor Performance
Powered by a Mali Quad-core GPU processor and Amlogic chipset, this TV renders an enthralling TV viewing experience while ensuring seamless performance with minimal lags.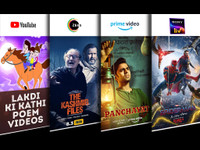 Unlimited Entertainment Apps
You can get unlimited access to over 5000 streaming apps such as Amazon Prime, Sony Liv, and Zee5, thus letting you stay engrossed in TV throughout the weekend.