From staying connected with friends and family to helping capture stunning photos, this smartphone from vivo is sure to be your ideal companion. Its 48 MP triple rear camera setup helps you capture beautiful moments around you in clear clarity. Furthermore, the Night Vision 2.0 feature detects extreme darkness and helps you take photos even when there is low light. What's more, this smartphone's Qualcomm Snapdragon 870 5G Mobile Platform ensures seamless performance, irrespective of whether you're scrolling through the apps or browsing the Web.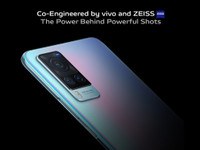 ZEISS Optics
The vivo X60 smartphone helps you capture stunning and visually appealing photos as it comes with ZEISS Co-engineered Imaging System. You can capture the essence of important moments in this smartphone without any distortion, helping you capture social-media worthy pictures, every single time.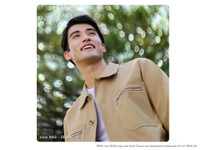 ZEISS Biotar Portrait Style
With the swirly bokeh effect of the classic ZEISS Biotar lens, this smartphone helps you take your love for portrait photography up a notch.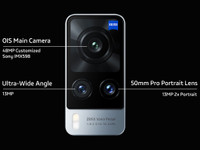 Triple Rear Camera
Equipped with a stunning 48 MP triple rear camera, this smartphone helps you capture amazing shots and record eye-catching videos. The main rear camera features a customized Sony IMX598 sensor, with an f/1.79 aperture, helping you capture stunning photos.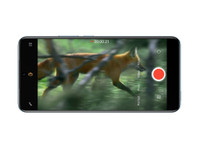 VIS 5-axis Video Stabilisation
This smartphone's VIS 5-axis stabilization makes it a breeze to record stable, distinct, and smooth videos. So, if you're on the move or capturing a sports event, this smartphone is sure to be your ideal companion.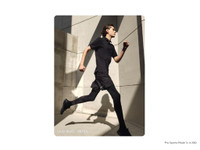 Pro Sports Mode
The Pro Sports mode of this smartphone adopts Motion Autofocus/Object Autofocus feature, enabling you to capture focused and clear images.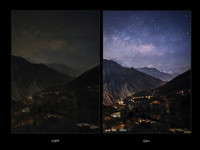 Night Vision 2.0
This smartphone detects extreme darkness in the surrounding, thanks to the Night Vision 2.0 feature. This feature takes advantage of vivo's AI noise reduction algorithm, making it a delight to capture low-light photos.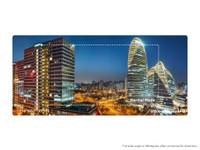 Ultra-wide Night Mode
This smartphone supports wide-angle night mode that helps you capture photos even in dark environments. The combination of the wide-angle view and the night scene algorithm helps you capture nighttime images with a wider view.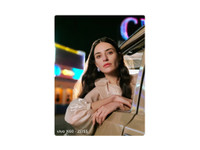 HDR Super Night Portrait
When you capture photos in low-light conditions, there are chances of insufficient light on the face and over-exposure of background. You can bid goodbye to these issues as this phone allows you to capture photos in stunning quality. You can click impressive portraits with bokeh light spots under city lights and take your social media game up a notch.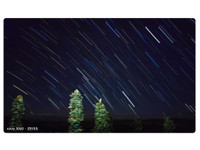 Long Exposure Mode
You can capture the trace of time and click photos while experimenting with light and shadow using this mode. Its slow shutter speed helps you capture the beauty of star trails, vehicle lights, traffic light trails, and much more with ease.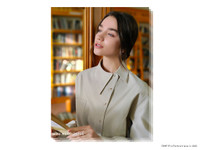 50 mm Pro Portrait Lens
Every portrait photo that you capture feels more realistic and stunning as the focal length of the 50 mm Pro Portrait lens reproduces the perspective and sight of human beings.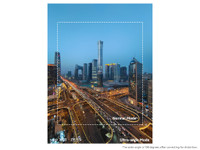 13 MP Ultra Wide-angle 
Camera
With the 13 MP wide-angle camera, you can capture wide-angle photos of your surroundings with ease. You can achieve up to 120° of wide-angle shooting, making it a delight to capture landscapes and cityscapes.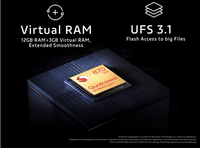 Powerful Mobile Platform
Equipped with the Qualcomm Snapdragon 870 5G Mobile Platform, this smartphone offers a powerful performance along with reduced energy consumption. You can simultaneously run multiple apps, scroll right social-media feeds, play graphics-heavy games, and more without experiencing any lag.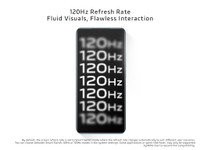 120 Hz Refresh Rate
Equipped with a 120 Hz refresh rate, this phone helps you enjoy smooth graphics. It also lets you play games with high-speed scenes without blurs or lag.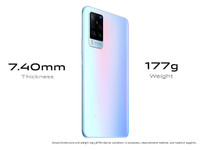 Sleek and Stylish Design
With a sleek and lightweight construction, this phone is perfect for those who are looking for a device that's powerful and stylish as well. Weighing just 177 grams and with a thickness of 7.4 mm, this phone can be held comfortably in your hands at all times.