The OPPO F19 Pro+ 5G enables you to indulge in seamless night videography, thanks to the 48 MP sensor and the Ultra Night Video Algorithm. With AI Scene Enhancement 2.0, you can capture instantly optimised photos so that the beauty around can be perfectly captured. OPPO F19 Pro+'s 50 W Flash Charge combined with a large 4310mAh battery ensure that you get to enjoy its fast power-up capability so that you can watch movies, play games, and much more in a jiffy.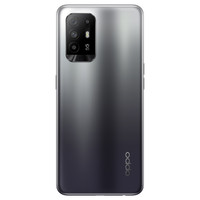 AI Highlight Portrait Video
With the OPPO F19 Pro+ 5G, you can enjoy its optimised video portrait performance as it can automatically detect and adjust for more light inclusion. Even while shooting in low light or bright light, the resulting portraits feature vivid colours, sharp details, and display natural skin tone.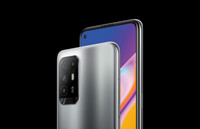 Ultra Night Video
Thanks to the large 48 MP sensor, the Ultra Night Video Algorithm helps enhance the performance of night-time video. This way, you can enjoy bright night videos along with enhanced dynamic range and vivid colour.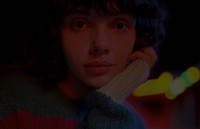 HDR Video
This mobile phone enables improved video dynamic range, which helps facilitate better exposure, reduces image noise, and also provides vivid colour even under backlighting scenarios so that you can capture stunning visuals.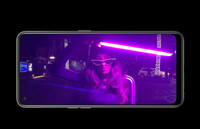 Dual-view Video
With the Dual-view Video feature, you can switch on the front and back camera at the same time while you record content via the split-screen mode. This is ideal when you want to shoot vlogs or Instagram stories as you can capture all your favourite moments using both cameras at the same time.
Focus Lock
The Focus Lock feature enables you to stay focused on your subject without distractions or interruptions, making it ideal for sports scenarios, moving pets, and so on.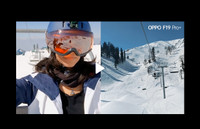 AI Scene Enhancement 2.0
This mobile phone features an AI camera that can recognise up to 22 different types of scenes while it intelligently utilises scene enhancement algorithms to instantly optimise the photos that you capture. This way, you can take stunning photos of your food or various spectacular landscapes in front of you.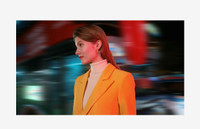 Dynamic Bokeh
This mobile phone enables you to take stunning portraits with ease. Its dynamic motion blur background feature helps adjust the phone's brightness so that your subject is well-focused and the resulting shot is just as you envisioned.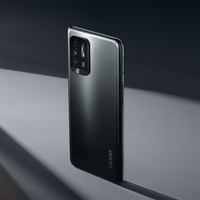 Night Plus
You can use the Night Plus feature to enjoy two different styles of taking night city shots. Astral and Dazzle will bring out fine details in your nightscapes.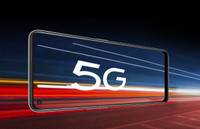 Strong Performance
This mobile phone enables a seamless transition between 4G and 5G networks so that you can enjoy lag-free browsing, no matter the network. Thanks to the Wi-Fi channel and the 4G/5G channel, you can enjoy fast network access. And, the 360° Antenna 3.0 ensures that you receive an optimal signal however you hold your phone.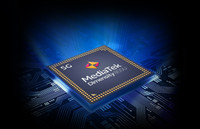 MediaTek 5G Dimensity 800U Chip
The MediaTek 5G Dimensity 800U chip is fast and also has eight powerful cores and fast memory for seamless usage.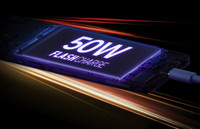 OPPO 50 W Flash Charge
This mobile phone features OPPO F19 Pro+'s 50W Flash Charge along with a large 4310mAh battery so that your phone can power up quickly. This way, you can enjoy HD videos, games, and more without waiting for long.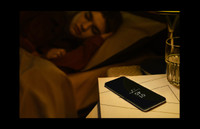 Intelligent Standby
The Super Nighttime Standby feature is a low-power mode that enables the phone intelligently standby overnight with minimal power consumption so that you can enjoy extended usage without worrying about running out of power in the night.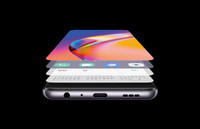 Reduces Lagging
This mobile phone ensures that you get to enjoy reduced chances of lagging even after using the device for a long time. The System Performance Optimiser helps enhance the speed with which your frequently used apps start, it helps detect and also prevent app crashes, and lastly, it enables the dynamic cleaning of memory.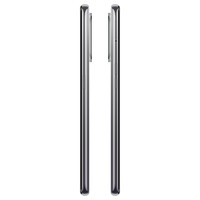 Thin and Light
This mobile phone has a light and thin construction as well as a smooth and sleek design. This way, you can enjoy a smooth and enjoyable experience every time you use your mobile phone.

One-piece Quadcam
This mobile phone has rear Quad Cameras that have a single and smooth piece of scratch-resistant Gorilla Glass 5 to give the phone a modern appeal.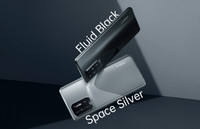 Super AMOLED Punch-Hole Display
This mobile phone features a Super AMOLED display that allows you to enjoy HD content and more. Its large screen-to-body ratio gives you an expansive and immersive viewing experience. And, the In-display Fingerprint 3.0 and 3.7mm diameter mini punch-hole add to the experience.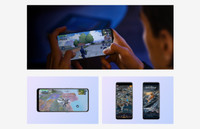 Game Focus Mode
This mobile phone ensures that you get to enjoy distraction-free gaming as it enables you to activate Bullet notifications. You can also kickstart your gaming session in no time with its Quick Startup feature.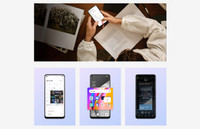 Endless Productivity
This mobile phone ensures high productivity as you can use multiple apps in full screen, a mini window, or in a floating screen. It also has a Folder Quick Merge feature that allows you to one-step drag and combine folders. And, thanks to the 3-finger Translate with OPPO Lens feature, web text can be easily translated using a swipe.