Get the realme Watch S smartwatch and stay on track with your fitness goals, thanks to its up to 16 sports modes tracking, heart rate monitor, and blood oxygen monitor. This smartwatch lasts for up to 15 days when charged for just 2 hours, thanks to its long-lasting battery life. It is also water-resistant, making it perfect for daily usage.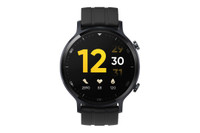 Large Touchscreen
Whether you're indoors or outdoors, the realme Watch S smartwatch comes with a large color touchscreen that auto adapts its brightness to the surroundings, offering you a comfortable and clear viewing experience.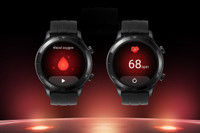 Heart Rate and Blood Oxygen Monitor
This watch comes with a range of advanced sensors, such as the heart rate monitor and blood oxygen monitor, which helps you stay updated with your heart rate status and blood oxygen level (SpO2).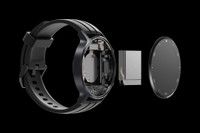 Long-lasting Battery Life
With just 2 hours of charge, you can enjoy up to 15 days of continuous usage, thanks to its long-lasting and energy-efficient battery.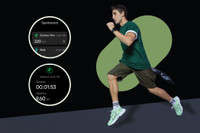 16 Sport Modes
This smartwatch can not only track up to 16 sports modes but also provides sports assistance making it the ideal device for fitness enthusiasts.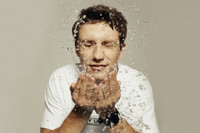 IP68 Water Resistance
This smartwatch from realme is IP68 water-resistant, making it perfect for everyday use.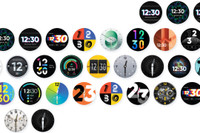 Over 100 Stylish Watch Faces
You can easily choose from over 100 cool and stylish watch faces and select the ones that suit your personality the best. These watch faces will be available via OTA, ensuring that you can change a watch face every day for three months without repeating even one of them.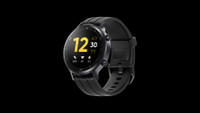 Aluminium Alloy Case
The realme Watch S is made from aluminum alloy, which not only makes it look classy but also makes it durable.
realme Link App
Install the realme Link App on your iOS or Android smartphone to access all your watch related data and adjust its settings as well.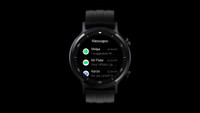 Smart Notifications
This watch displays incoming call alerts and other notifications on your wrist, thereby minimizing the need to check your phone continuously.
Smart Controls
With this smartwatch, you can easily play/pause the music, toggle between songs, and do more even without taking out the phone from your pocket. Not only that, but this watch also enables you to remotely click pictures on your phone.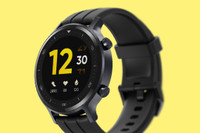 Corning Gorilla Glass
This watch's display comes with Corning Gorilla Glass, adding safety and durability.