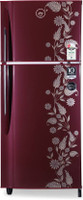 Uniform Cooling
Offering high cooling efficiency with low power consumption, the Godrej 255 L Double-door Refrigerator ensures uniform cooling. And, its spacious design lets you conveniently stock an ample amount of groceries.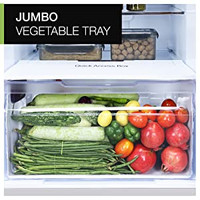 Large Vegetable Tray
You can effortlessly keep fruits and veggies fresh for long durations, thanks to this refrigerator's capacious vegetable tray.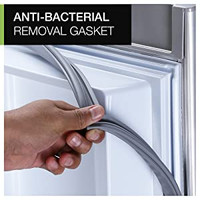 Antibacterial Removable Gasket
Featuring an air duct with silver ions and an antimicrobial gasket, this fridge ensures that your food stays safe and hygienic.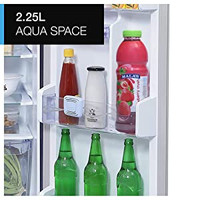 Aqua Space for Bottles
With a 2.25 L bottle storage capacity, this refrigerator lets you store big juice containers and beverage bottles with ease.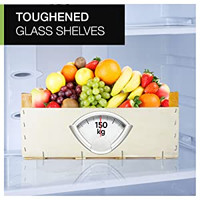 Toughened Glass Shelves
Designed using toughened glass, the robust shelves of this refrigerator can withstand a weight of up to 150 kg.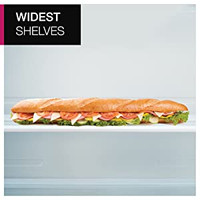 Wide Shelves
Featuring wide shelves, this refrigerator offers sufficient storage space. So, you can easily store vessels and utensils of different shapes and sizes on these shelves.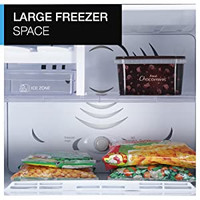 Big Freezer
Built with a large freezer that lets you effortlessly store five 1 L bottles, this refrigerator ensures that you never run out of cold drinks and chilled water.