Drinks, fresh fruits, or leftover meals – your kitchen will always have something delicious to relish with this LG 190 L refrigerator in your home. This essential kitchen appliance features LG's Smart Inverter Compressor, Smart Connect Technology, and an Anti-bacterial Gasket for effective cooling and long-lasting consistent performance.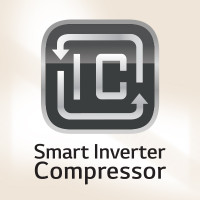 LG's Smart Inverter Compressor
This compressor has been created to offer long-lasting freshness while making less noise. So, enjoy fresh food without any inconvenience or disturbance.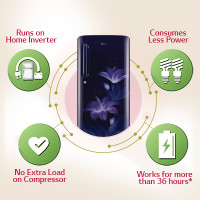 Smart Connect Technology
This feature ensures that this refrigerator is connected to the home inverter during power outages. As a result, it helps prevent food spoilage.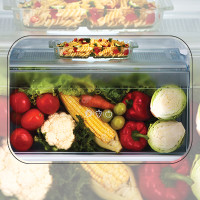 Moist 'n' Fresh
This kitchen appliance comes with a lattice-type box cover that maintains the optimum moisture level which gets evaporated from your stored food items, and then condensed on the lattice.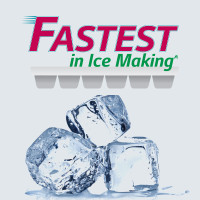 Fast Ice Making
This LG Direct Cool refrigerator makes ice in about 108 minutes. So, you do not have to wait too long for ice for your drinks.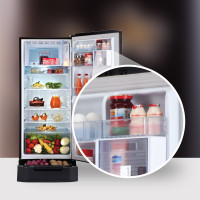 Anti-bacterial Gasket
This easy-to-clean, anti-bacterial gasket keeps your food hygienic for a long time.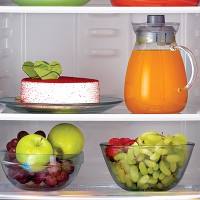 Toughened Glass Shelves
The toughened glass shelves can hold up to 175-kg of weight. So, you can easily store heavy food-laden food as well as heavy fruits and vegetables in this refrigerator.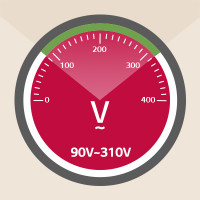 Stabilizer Free Operation (90 V – 310 V)
This home appliance can function between a voltage range of 90 V and 310 V. Thus, it does not require a stabilizer.