This LG frost-free refrigerator is an energy-efficient appliance that helps keep your food and beverages fresh and chilled. Its Smart Inverter Compressor makes it less noisy and more efficient. While the Door Cooling+ keeps the area around the door extra cool, the Multi Air Flow feature, with its numerous air vents, ensures uniform cooling across the refrigerator. The fridge also comes with toughened glass shelves that help you store heavy items without any worry.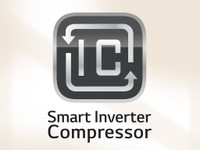 Smart Inverter Compressor
The Smart Inverter Compressor makes this LG frost-free refrigerator energy-efficient, less noisy and helps keep your food and beverages fresh for longer durations.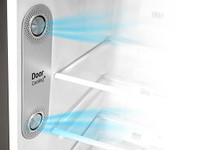 Door Cooling+
This innovative feature ensures that there is a continuous flow of cool air around the fridge's door area that helps in enhanced cooling.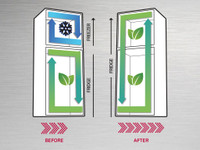 ConvertiblePLUS
Increase the capacity of your refrigerator at the single touch of a button. The ConvertiblePLUS feature helps you convert your freezer into a fridge with just one touch. This helps you get additional storage space for all your food items.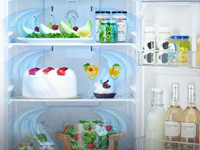 Multi Air Flow Cooling
The refrigerator comes with multiple air vents that help circulate cool air across the fridge. These vents help maintain a uniform temperature across the fridge so that your food items remain fresh.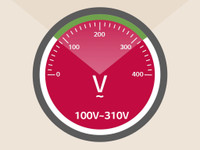 Stabilizer-free Operation
This LG refrigerator can operate without a stabilizer between a voltage range of 100~310 V.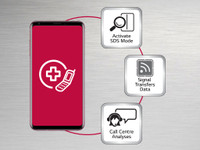 Smart Diagnosis
The Smart Diagnosis feature helps you identify any issue with the functioning of the refrigerator and helps you resolve it at the earliest.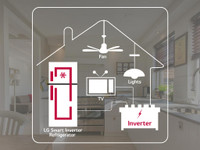 Auto Smart Connect
This technology ensures that your refrigerator automatically connects to the home inverter in case of a power outage.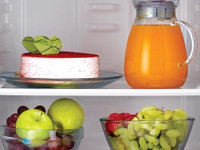 Toughened Glass Shelves
Equipped with toughened glass shelves, your LG refrigerator helps you store large and heavy vessels with ease.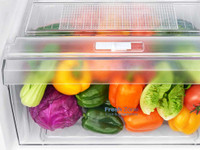 Moist 'N' Fresh
The refrigerator comes with a specially designed veggie/fruit box that helps maintain the right amount of moisture so that your greens and fruits stay as fresh as ever.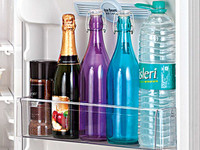 Large Bottle Storage
The door pocket of this refrigerator allows you to store bottles with capacities up to 2 L without any hassle.