You can make sure that the air in your space is cool and clean with the Panasonic Split Inverter Air Conditioner. Featuring a Twin Cool inverter compressor, it ensures rapid and improved cooling. This air conditioner has a PM 2.5 air purification filter that helps improve indoor air quality by removing airborne particles as small as 2.5 micrometres. This air conditioner helps save energy by operating without a stabiliser. This powerful appliance ensures low maintenance requirements, adding to the convenience of use. Moreover, this air conditioner is tested for endurance, ensuring long-lasting performance.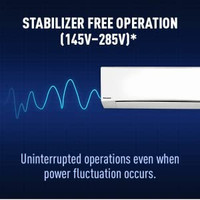 Stabiliser-free Operation
The Panasonic Split Inverter Air Conditioner can operate efficiently under extreme conditions within voltage ranges from 145 V to 285 V without the use of a stabiliser. When the voltage fluctuation exceeds the specified limit, you'll need to use a stabiliser.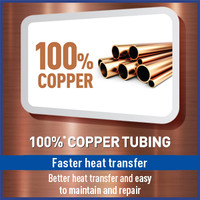 Copper Tubing
Thanks to its copper coils, this air conditioner provides long-lasting cooling, quick heat transfer, and corrosion resistance. This allows you to use this user-friendly appliance for a long period of time.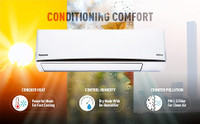 High Performance
Sporting Powerful Mode, this air conditioner cools down any space in a jiffy, as soon as you turn it on. So, even during the summer season, you can enjoy quick cooling relief. In addition, this air conditioner's Dry Mode functions as a dehumidifier and gets rid of moisture from the indoor air. This handy function is ideal for the rainy season when the humidity level is particularly high. Furthermore, this appliance's PM 2.5 filter removes PM 2.5 particles from the air, resulting in clean and safe air.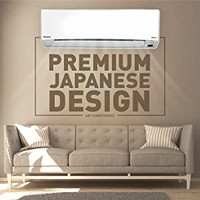 Hidden Display
Thanks to its sophisticated Japanese technology, this air conditioner is designed keeping modern aesthetics in mind with a hidden display that provides an exquisite look to your space.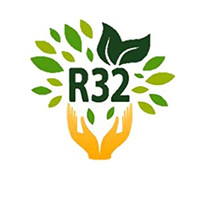 R32 Refrigerant
This air conditioner uses R32 refrigerant, which has a low impact on the ozone layer, making it an eco-friendly appliance.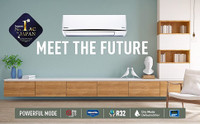 Blue Fin Technology
Featuring an R32 refrigerant, this air conditioner not only prevents the condenser from catching fire but also ensures that the ozone layer is not harmed. Moreover, this AC has Shield Blu technology, which is an additional corrosion-resistant coating on both the indoor and outdoor unit that prevents leaking, protects the copper tubing, and extends the heat exchanger's durability.