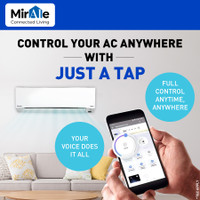 Convenience of Use
Whether you want to control the temperature, keep an eye on its operational status, or alter modes, the Panasonic Miraie Air Conditioner's AI-enabled Miraie App enables you to easily do it all. This way, it provides quick connectivity, user-friendly controls, and excellent comfort.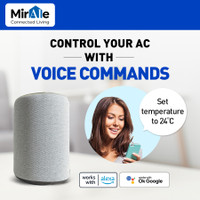 Virtual Assistant Control
As this air conditioner is compatible with Google Assistant and Amazon Alexa, it offers easy voice control. So, you can use virtual assistants to regulate this AC's operations.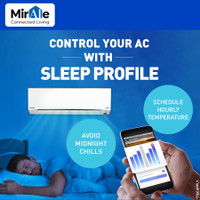 Personalised Sleep Profile
This air conditioner's adjustable sleep profile allows you to set the temperature on an hourly basis so that you don't get too cold at night. Additionally, this handy appliance allows you to create separate temperature profiles for weekends and weekdays.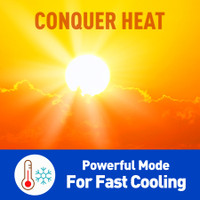 Effective Cooling
This air conditioner's Powerful Mode cools down your space in a matter of minutes as soon as you turn it on. So, you can enjoy its quick cooling relief even on summer days.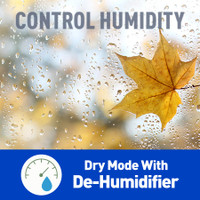 Strong Humidifier
This air conditioner's Dry Mode helps dehumidify the indoor air by eliminating excess moisture. This mode can be used on rainy days when there is a lot of moisture in the air.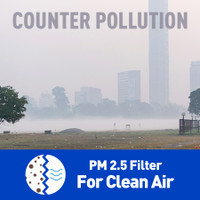 Pollution Reduction
Equipped with a PM 2.5 Filter, this air conditioner ensures dust-free, clean, and hygienic cooling by eliminating PM 2.5 particles from the air.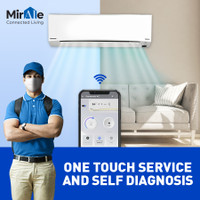 Self-diagnosis and Convenient Service
This air conditioner has a simple auto-diagnosis feature that detects errors and alerts you. And, you can use the Miraie App to request service with a single touch.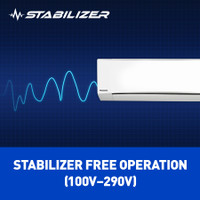 Stabiliser-free Operation
This air conditioner operates efficiently in a wide voltage range, eliminating the need for a stabiliser and ensuring high performance even in extreme conditions. And, you will need to use a stabiliser if power fluctuation exceeds the specified limit.