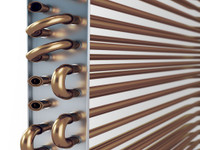 Rust-free Protection with DuraFin Plus
Enjoy optimal performance of the heat exchanger, as this DuraFin Plus condenser is made of copper tube and an anti-corrosion coating fin to protect it from getting rusted.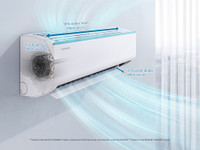 Enjoy Efficient Cooling
This AC is equipped with an energy-efficient feature that allows you to enjoy the rapid cooling performance without worrying about hefty electricity bills. Also, it comes with an intelligently designed circulation system so that you can avail instant and uniform cooling across every corner of your room.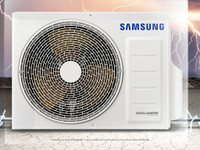 Shield against High-voltage
This AC is equipped with Triple Protector Plus technology that enables it to operate stably during harsh weather conditions. Also, it can withstand high voltage fluctuations. Moreover, this AC comes with an anti-corrosion coating, so that your AC's condenser and cabinet remains shielded against changing climatic conditions.
Easy Filter Plus Technology
Keep your home hygienic and free from bacteria by leveraging the filter plus technology that helps prevent dirt from getting inside the appliance, thus making daily maintenance a breeze.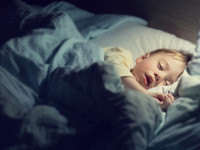 Comfortable Sleeping Mode
This AC comes with an efficient Good Sleep mode so that you can enjoy an automatic change in the temperature according to the desired level at every stage of your sleep.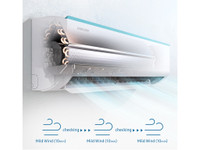 Auto Cleaning Function
This AC leverages an in-built auto cleaning function that allows you to keep away harmful pollutants such as dust and bacteria from entering your indoor environment.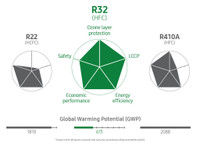 Efficient and Eco Refrigerant
This AC is equipped with an eco-friendly R32 refrigerant that helps to decrease the emission of greenhouse gases, thus reducing the impact of global warming.